Instant Raised Beds!
We supply, fit and fill, high quality raised beds for your garden or allotment.
The following pictures are an example of our 'instant' raised beds. The whole instalation taking only one morning: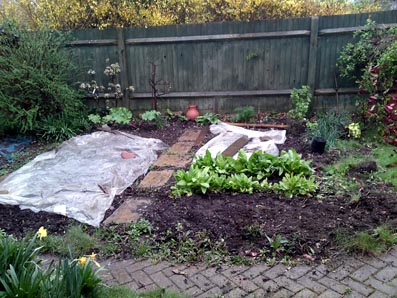 We were asked to install two beds for vegetable growing to this rear garden;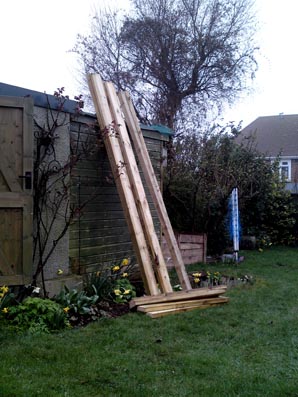 We only use quality, thick, hard-wearing wood, either treated or untreated to your preference.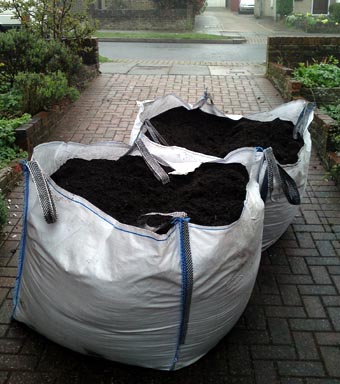 We supply our own best quality growing mediums to ensure the best start for your new plants. Our Best Quality Blend is ideal for this purpose and can be planted into immediatly.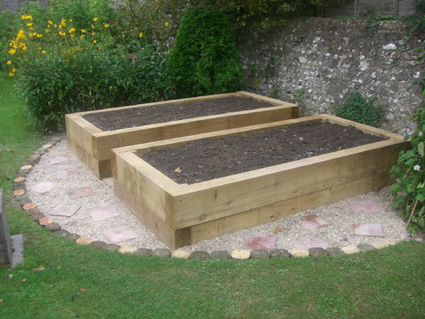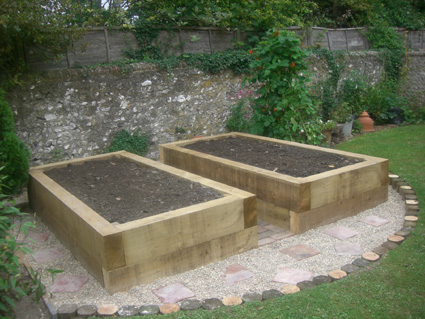 Here is the second bed completed.
Note these beds super solid construction - internally pegged and screwed from both sides. They will last for many years (unlike the flimsy flat-pack stuff)
Our prices range (depending on the wood chosen) but start at;
One complete 10 foot (3 meter) by 5 foot (1.5 meter) bed from: £195. Two beds from: £329
all inclusive and ready to grow..
The Bccc can offer you advice on the raised bed system. Please call us on 01273 620489